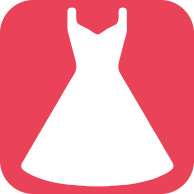 Bli Bli Dressing
A local and sustainable solution for fast fashion
A platform for selling second hand clothes without delivery fees, without pollution and 100% local? It's possible! 🤩
Our app connects buyers and sellers of second hand, acting as a trusted third party. The exchange of clothes is done at a relay store, which promotes the local economy and largely decreases the pollution linked to transport.
What's the deal with fast fashion?
Fast fashion poses a big ecological and ethical problem.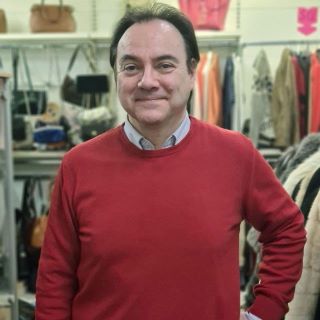 Régis
Régis was born into a family that has worked in textiles for generations and has always managed a fashion boutique with his parents. Aware of the ecological problems of textiles, he decided to transform the boutique into a second-hand shop and therefore naturally embarked on the development of a project to greatly improve the durability of fast fashion clothing. At the same time, he has spent his whole life as a computer engineer.
✨ Fun Fact: ✨ The animal Régis most identifies with is the panda! 🐼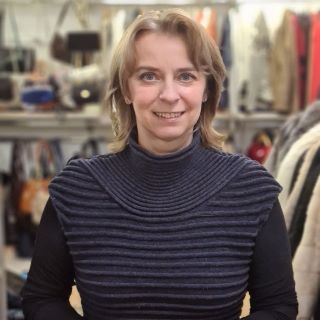 Oxana
An experienced accountant, Oxana has always had a taste for business. Having already set up an antique furniture business, Oxana is now embarking on clothes. Passionate about fashion, she helps Régis manage his second-hand shop.
✨Fun Fact:✨ Oxana loves cats but unfortunately she can't have one because she's allergic to fur. 😿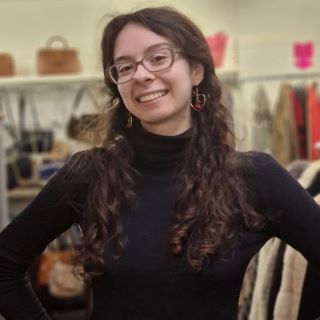 Sonya
Passionate about fashion and a big proponent of second hand, Sonya has not bought anything new since she was 18 years old. She is in her third year of studying Mathematics and loves to embark on innovative projects.
✨Fun fact:✨ ​​Sonya is a terrible foodie and runs a food reviews blog. 😋